OIM Orthopedics
.
OIM is one of the most significant players in the orthopedic market. With various orthopedic aids and services, they help people who are limited in their movement. They have been with us for years. But OIM is growing, and from a marketing perspective, this screamed for a new approach. That's a challenge we are more than willing to take on!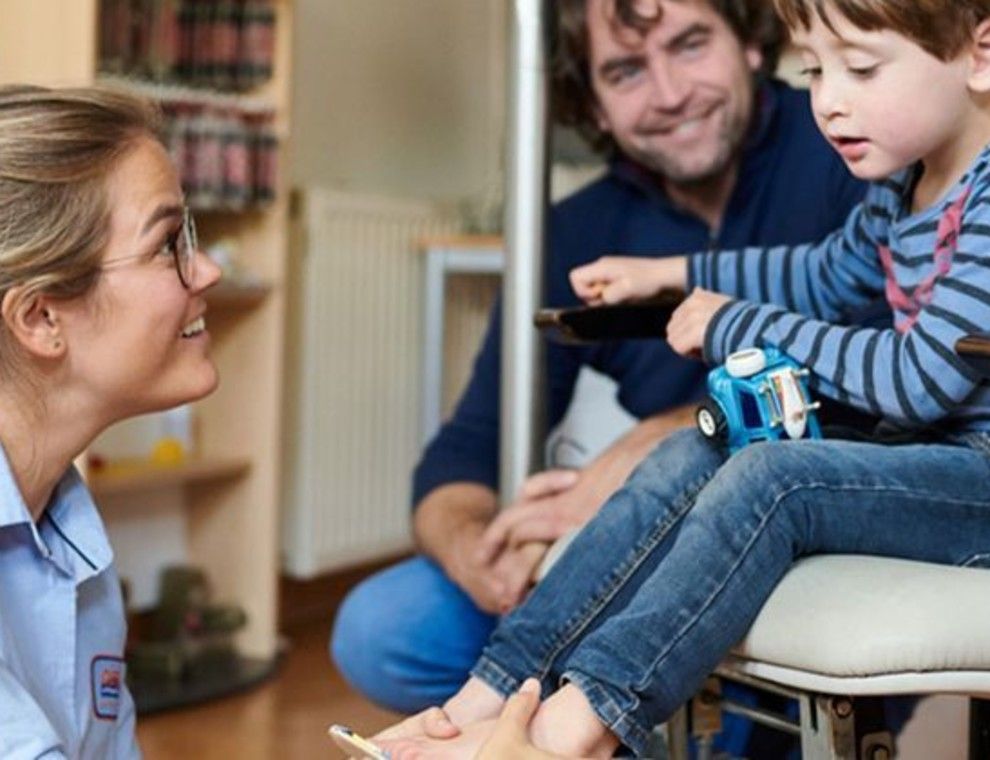 Strategic Start
.
To determine the new marketing approach, we have started with several strategic sessions. We involved many employees from all different levels of the organization.
Together we chose to base the new marketing approach on what OIM is all about: the people. Not only the employees but also the clients. We want to focus on the positive side. Of course, OIM clients are not always in the most pleasant phase of their lives, but the personal approach of the employees is often mentioned as one of the biggest pros.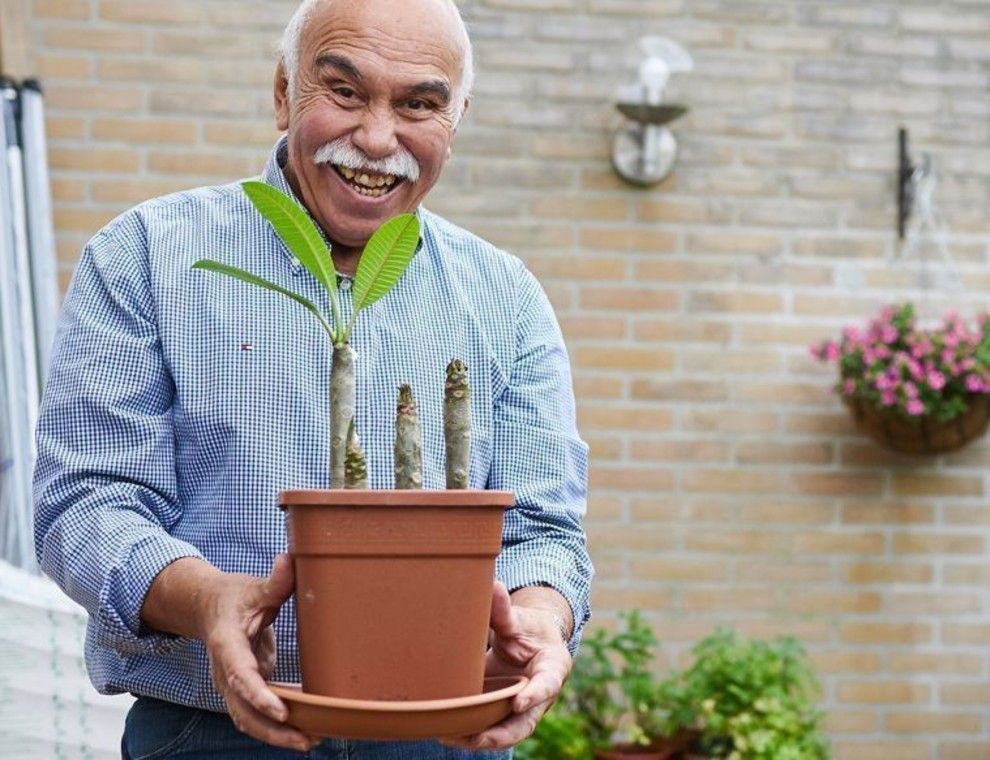 The Real Story
.
To support that feeling, we have chosen to tell the real story. That's why we don't use models on the new website but photographed the actual employees and clients. We also let them tell their stories and tried to show how OIM works through customer reviews.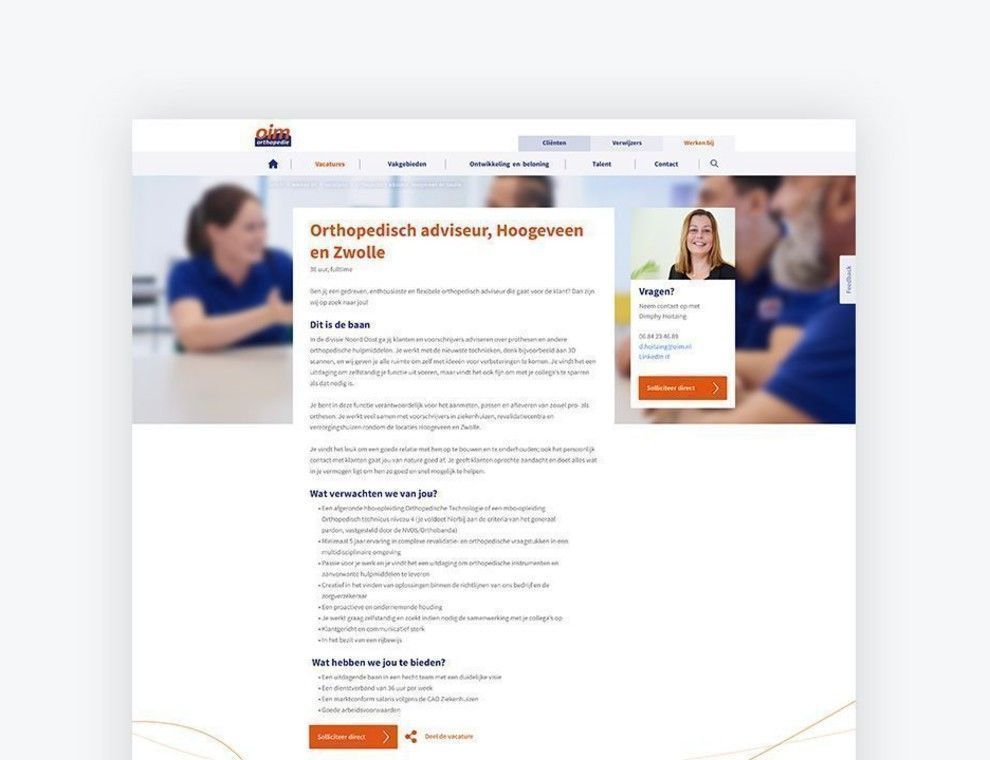 Digitale vooruitgang
.
We wouldn't be Sterc if we hadn't also tackled some technological challenges. This is reflected in two platforms: one for clients and one for future employees.

The following platform, in particular, has received a lot of attention. OIM is growing rapidly and needs new people. That's why we linked the career site with AFAS, so that vacancies are loaded very quickly and easily; the entire process is streamlined and processed in the system. Labor market communication as it's supposed to be!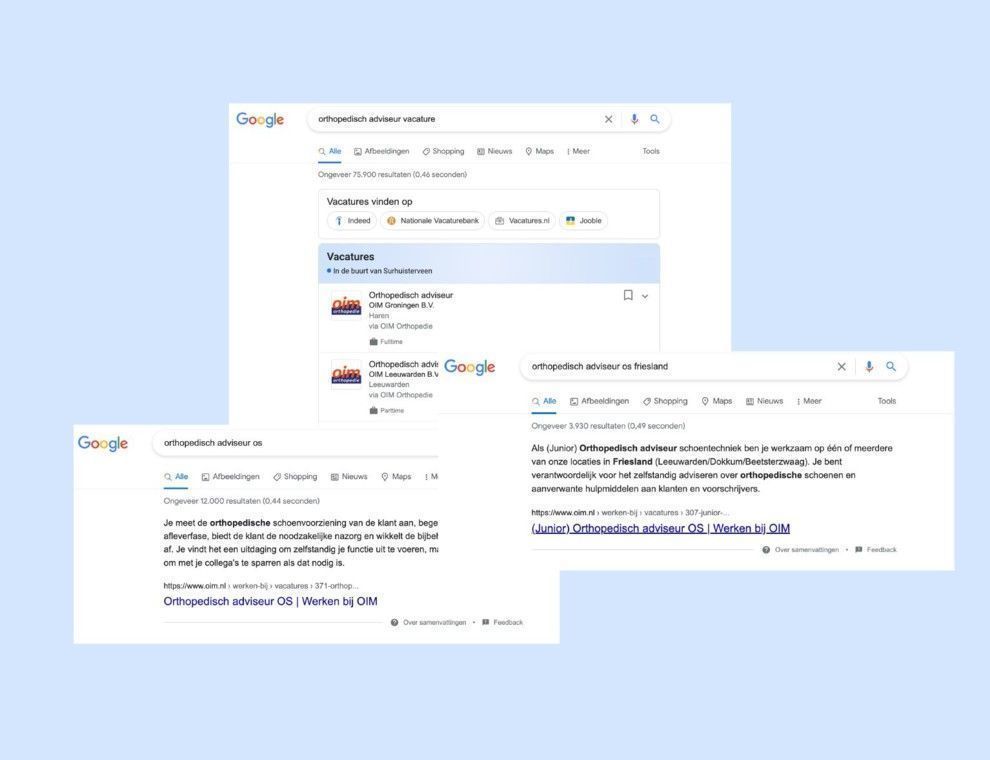 Optimizing for
Google for Jobs

.

To give OIM's vacancies even more visibility, we've introduced them to Google for Jobs. But everyone who has worked with Google for Jobs knows that it can be difficult to get found in the thousands of vacancies within Google for Jobs. Luckily, we've created an awesome solution for this!

We use structured data to allow Google to index all vacancies and include these into their Jobs results. To speed up this process, we created a unique sitemap of OIM's career site and send this to Google. The result? Total domination on Google when it comes to Orthopedic Advisor. Both within Google for Jobs and Google's search results with a featured snippet.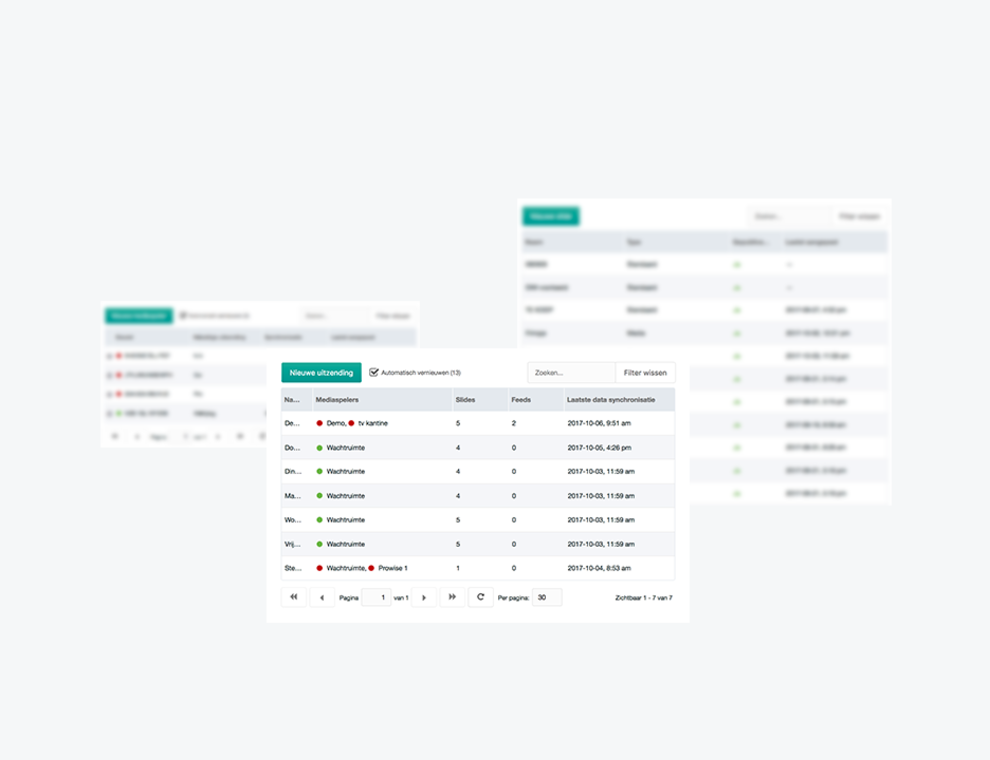 Digital signage
.
Finally, we also created a digital signage solution that is easy to manage from the main office in Assen at all 28 locations. All this runs via MODX, to make it as easy as possible to use.
We are delighted and proud of the result and will continue to develop with great pleasure in the coming period.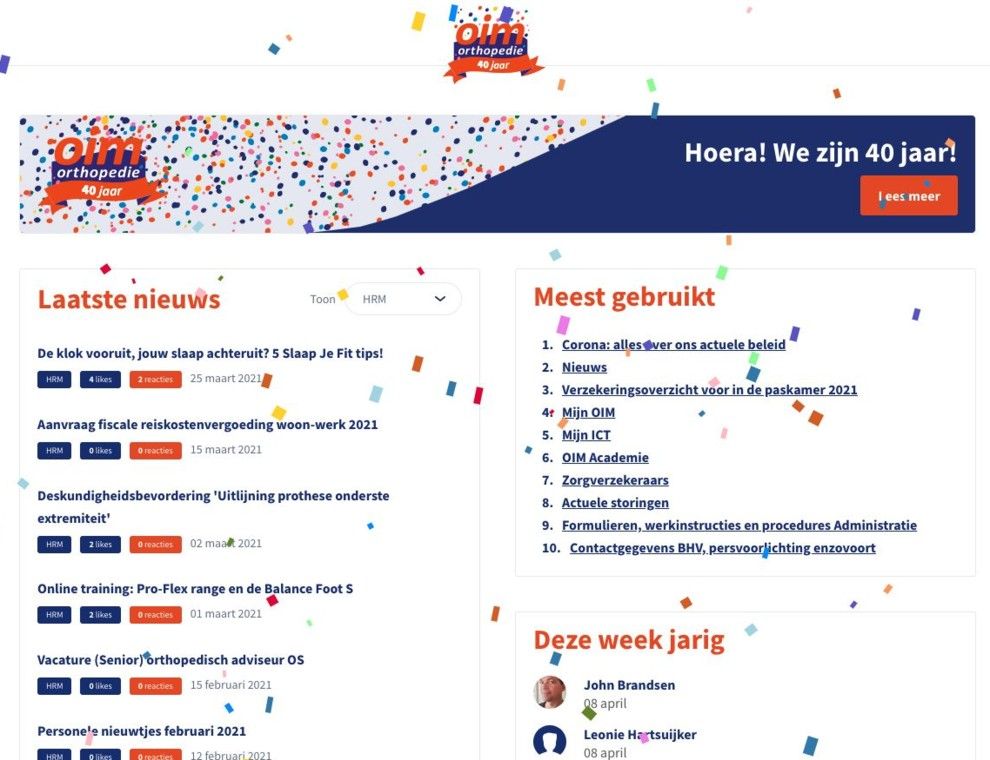 Surprise

: OIM is 40 years

!

OIM exists in 2021 already 40 years, and that asked for a celebration. The intranet of OIM shows a countdown to this special day, and colleagues could view all milestones and the history of OIM. 1st of April, the intranet welcomed all colleagues with festive confetti. Besides their own anniversary, OIM also introduced digital badges to their intranet so colleagues could show off their years of loyal service.

Ready for Some Digital Progess
?
We would love to help you take these steps! Feel free to schedule a call with me using the meeting planner below.