Omrin
.
Get the most out of it online
Waste: everyone's got it. Omrin puts the use into refuse Ours is the task of leading all target groups to Omrin waste processing. No sooner said than done: Omrin's sparkling new site is now online.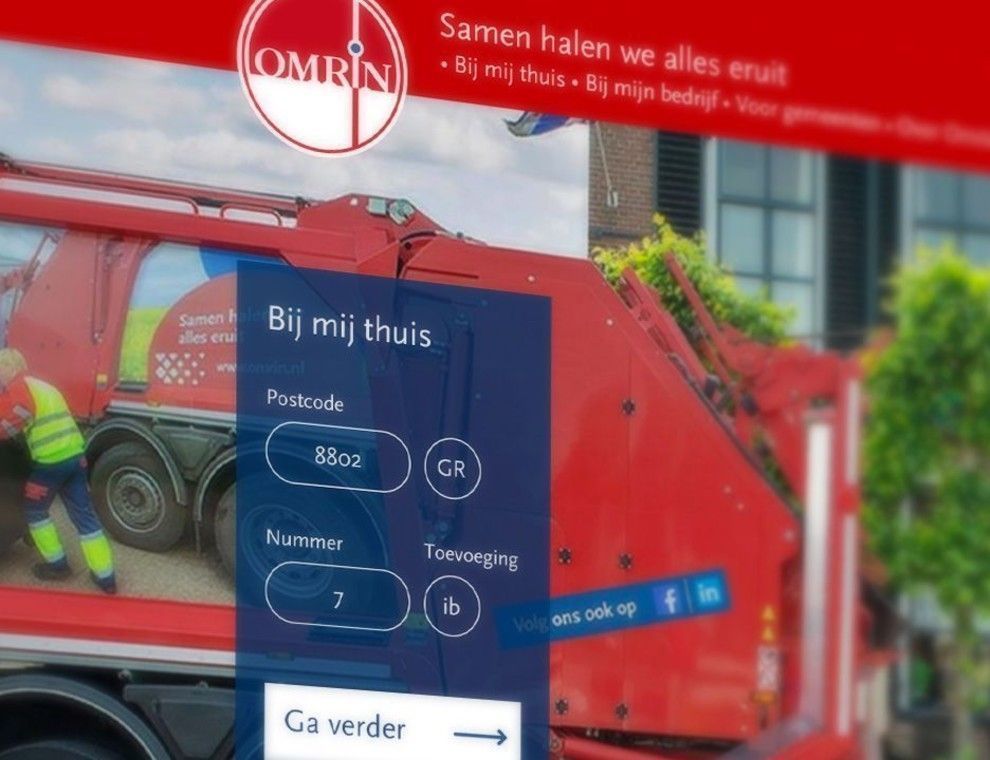 Postcode Checker
.
Omrin works for private individuals, companies, and municipalities. In addition to waste processing, other major processes include renting out containers and recycling with Estafette. All Omrin users need to know their collection dates; with the postcode check, you'll always know when your waste is collected. The website works for both B2C and B2B, the various links facilitating quick and easy contact. Now it's quick and easy to request your 'mileupas' (eco pass), find your 'mileustraat', and look up your waste collection calendar.
Reservation Module for the Collection Facilities
.
While the data of collecting waste is an essential part of Omrin and its users, the corona crisis also meant that Omrin had to organize specific business processes differently.
Due to the enormous crowds currently taking place in the waste collection facilities and the limited access, a solution had to be found to reduce the long queues. Therefore, visiting these collection facilities is only possible by registering in advance. And we digitized this registration process, together with Freed. Sterc focused on the website and Freed on the app while working with the same API. This way, we ensured that the two products are interconnected, and the exchange of data goes smoothly.
Visitors can only register for the dates and times available for the collection facilities, while the collection facilities get an overview of expected visitors every morning. So no one will be faced with surprises.

Don't Want a Trashy Website
?
Keep it fresh and clean with Sterc. Feel free to schedule a call with me using the meeting planner below.