Omrin
.
Get the most out of it online
Waste: everyone's got it. Omrin puts the use into refuse Ours is the task of leading all target groups to Omrin waste processing. No sooner said than done: Omrin's sparkling new site is now online.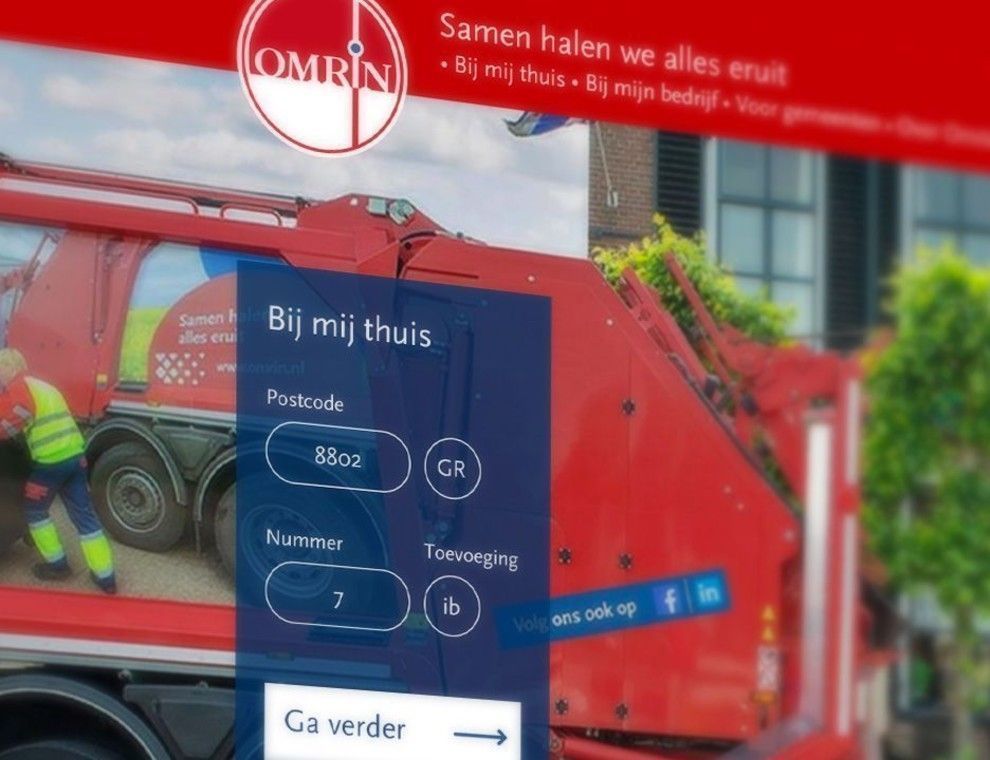 Postcode Checker
.
Omrin works for private individuals, companies, and municipalities. In addition to waste processing, other major processes include renting out containers and recycling with Estafette. All Omrin users need to know their collection dates; with the postcode check, you'll always know when your waste is collected. The website works for both B2C and B2B, the various links facilitating quick and easy contact. Now it's quick and easy to request your 'mileupas' (eco pass), find your 'mileustraat', and look up your waste collection calendar.

Don't Want a Trashy Website
?
Keep it fresh and clean with Sterc.