Everon
.
Discover Creative Freedom That Grows With You With MODX3
Being a sister organization of EVBox, Everon certainly is no stranger to us. With their powerful software, companies can see how their EV charging stations perform and if they were a worthwhile investment. Looking at the future, Everon wanted to make their own processes more streamlined too. The first step being the management of the content on their website. And that's what we did with the MODX CMS. Now Everon has all the freedom to let their online world grow alongside of them.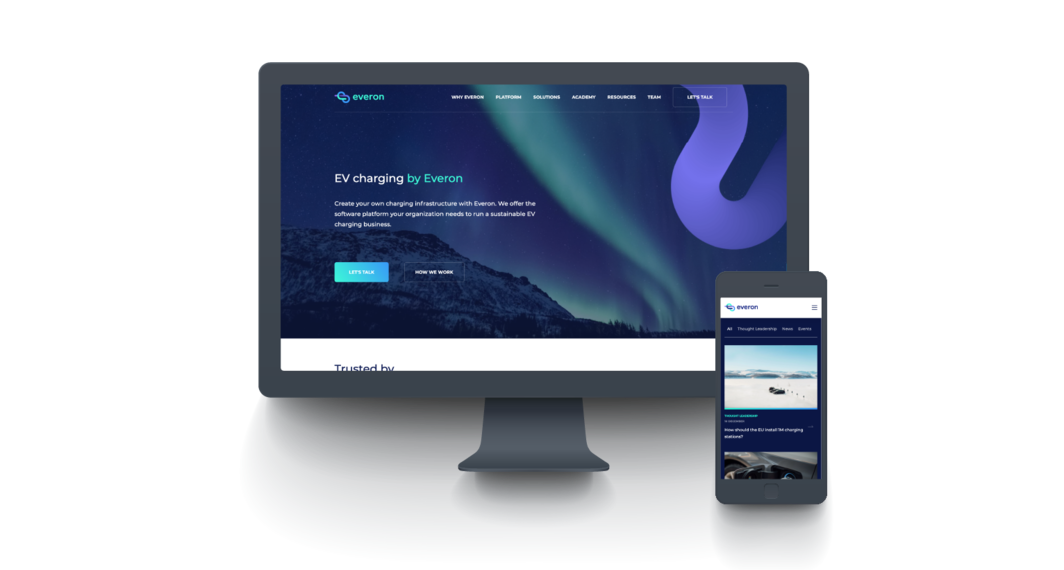 Everon: Gain
Insights

Into Your

Charging Stations

.
As a B2B organization, Everon is the solution for gaining insights into your charging stations. Whether you want to provide EV parking spots for your employees or attract more visitors to your store by offering exciting services, Everon gives you the software to discover your charging stations' actual return on investment. With Everon's software, you find out if your charging stations are used, when they get used, how much they use, and much more. Everything you need to bring your charging stations and your business to the next level.

MODX: Managing Content With Ease
.
Everon is growing. Hard. Sadly they couldn't easily manage the content on their website. To let their online world grow with them, they decided it was high time to look for a new content management system. Through EVBox, we introduced them to the creative freedom of the MODX CMS.
Because the website was relatively new, there wasn't much we had to do design-wise. We did significantly update the backend of the website, so managing content was a blast. The new templates and content blocks make creating a new page and updating existing content done within seconds.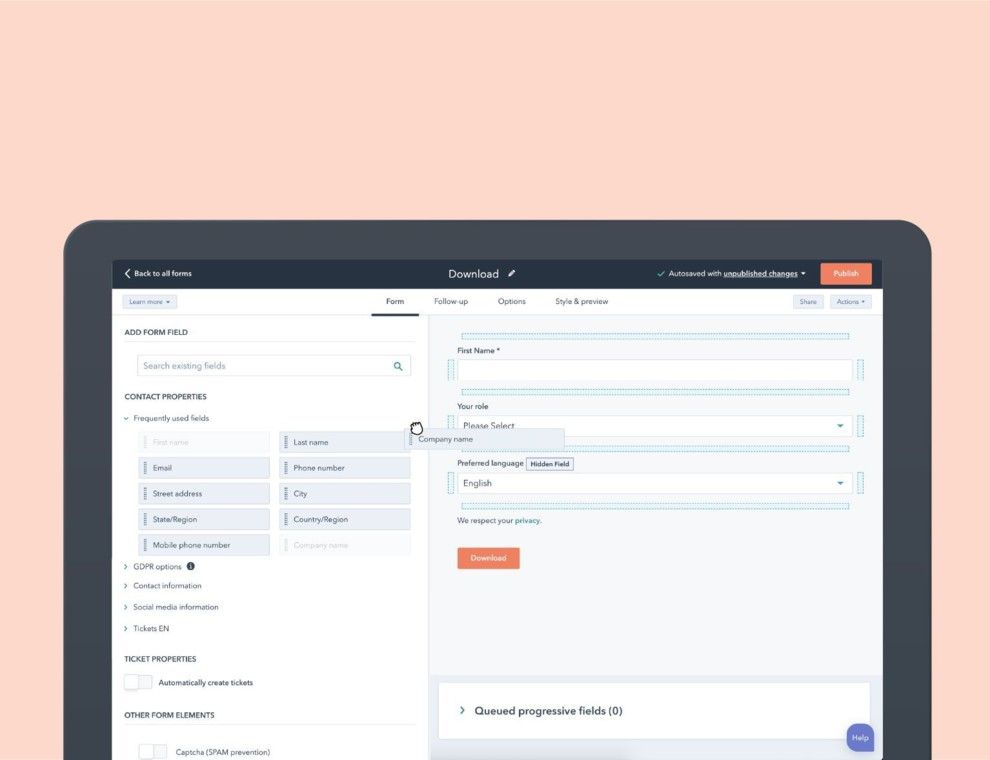 Discover Your Visitors With
HubSpot

.

To make sure that web visitors can contact Everon and get their questions answered quickly, we've introduced Everon to HubSpot. This all-in-one marketing, sales, and service toolkit allows them to connect with their prospects and customers and let them help their audience where needed. The best of all this|: The new content block shows a HubSpot form in no time.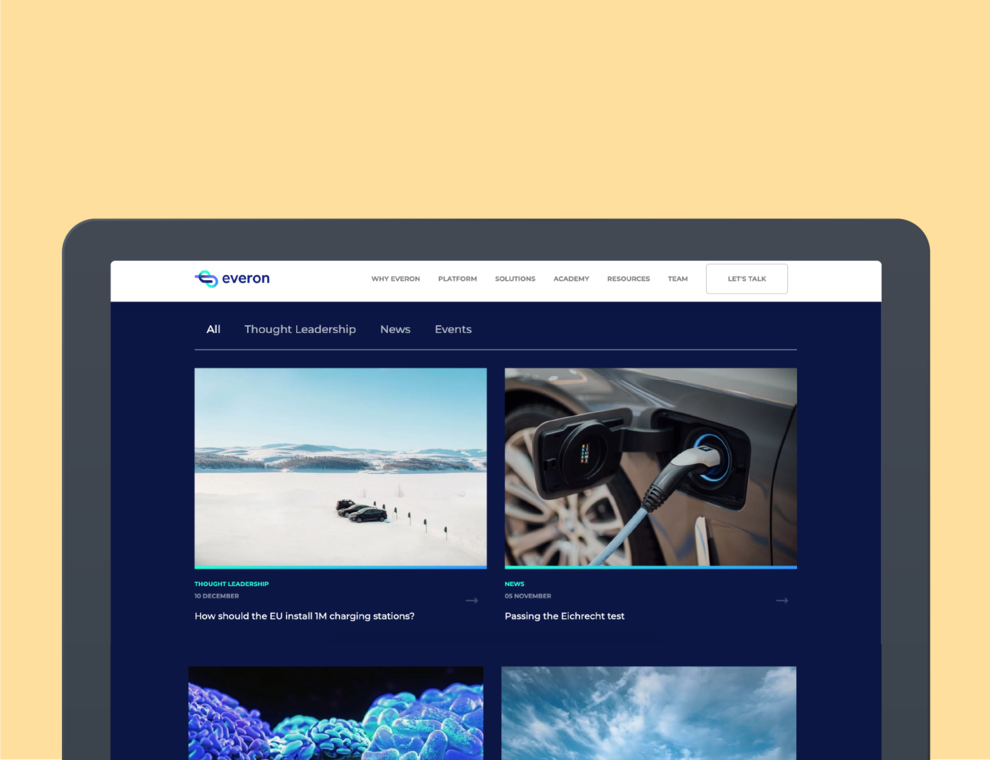 Get To The Right Information Quickly
.
The powerful filtering on the resources page, allows you to find the right information in no time. View all articles, but also only the news items, knowledge articles or events. And if you aren't looking for information but for a new place to challenge your skills, that's what you can find on the team page. Use filtering to go to the right vacancy quickly, fill in the form, and complete your application. Before you know it, you're the newest recruit of Everon.

Do You Want A Platform That Scales With You
?
MODX always scales and grows with you, and gives you all the creative freedom you need to manage content and create a customized platform. Schedule a call with Bas using the meeting planner below.