AfterPay
.
AfterPay believes in financial freedom for consumers and financial certainty for online stores. We developed the website for the number 1 in hassle-free online payment – and conversion master when it comes to the online checkout. At AfterPay.nl, you can read everything about using AfterPay for payment of your online purchases or sales.
Features
.
AfterPay manages their contact and quotation forms with the Formalicious plug-in for MODX. You can read all about the newest feature, the AfterPay app, on the special landing page integrated by us. By adding a cron job to compress images without losing quality automatically, we recently made the website even a little faster.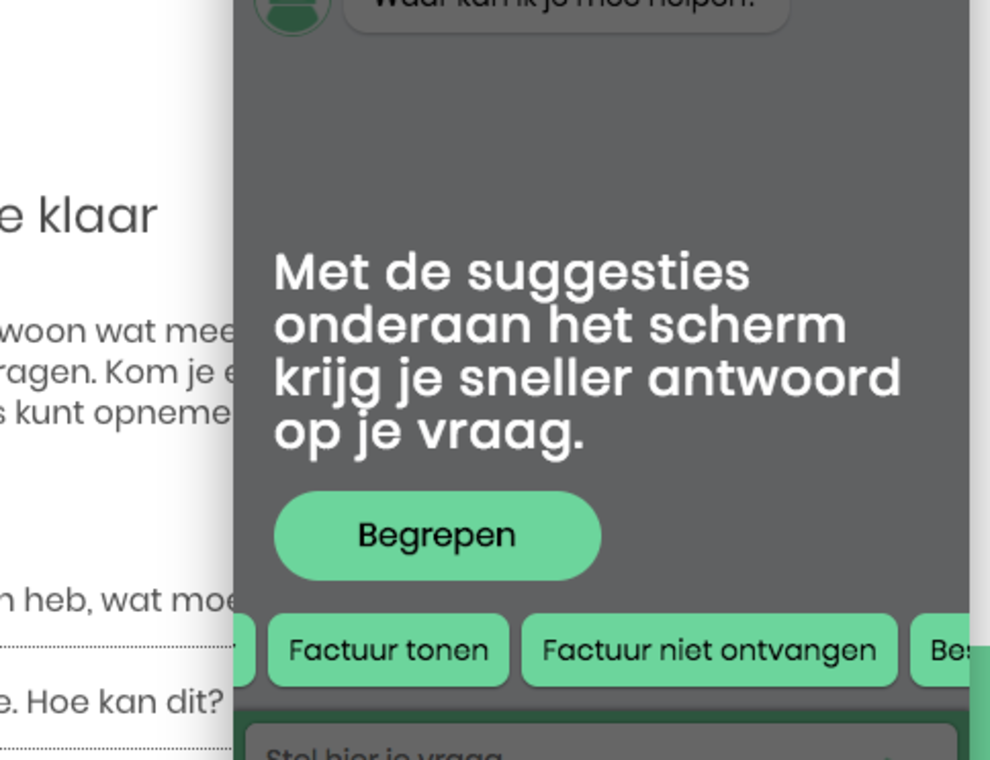 Chatbot
.
We also recently integrated the Enterprise bot, a chatbot that helps optimise customer contact. Using input from Google Analytics, AfterPay constantly expands the chatbot's range of answers. Entering a hint or a brief summary is enough for a full response. This integration has lead to many satisfied customers and a quick and helpful response time. A chatbot recognizes patterns in questions, which enables it to answer quicker and more to the point. As the knowledge of the chatbot grows, the Afterpay customer has a quicker and more complete answer to their questions.