AfterPay
.
AfterPay believes in financial freedom for consumers and financial certainty for online stores. We developed a multilingual website for the number 1 in hassle-free online payment – and conversion master when it comes to the online checkout. At AfterPay.nl/en/, you can read everything about using AfterPay for payment of your online purchases or sales.
Features
.
AfterPay manages all five languages in one place within the MODX CMS. This is also the place where they can easily create, edit, and remove new (landing) pages. The MODX extra Formalicious allows them to manage their contact and quotation forms, and we've managed that the images are automatically compressed without losing quality. That's what made the website even a little faster.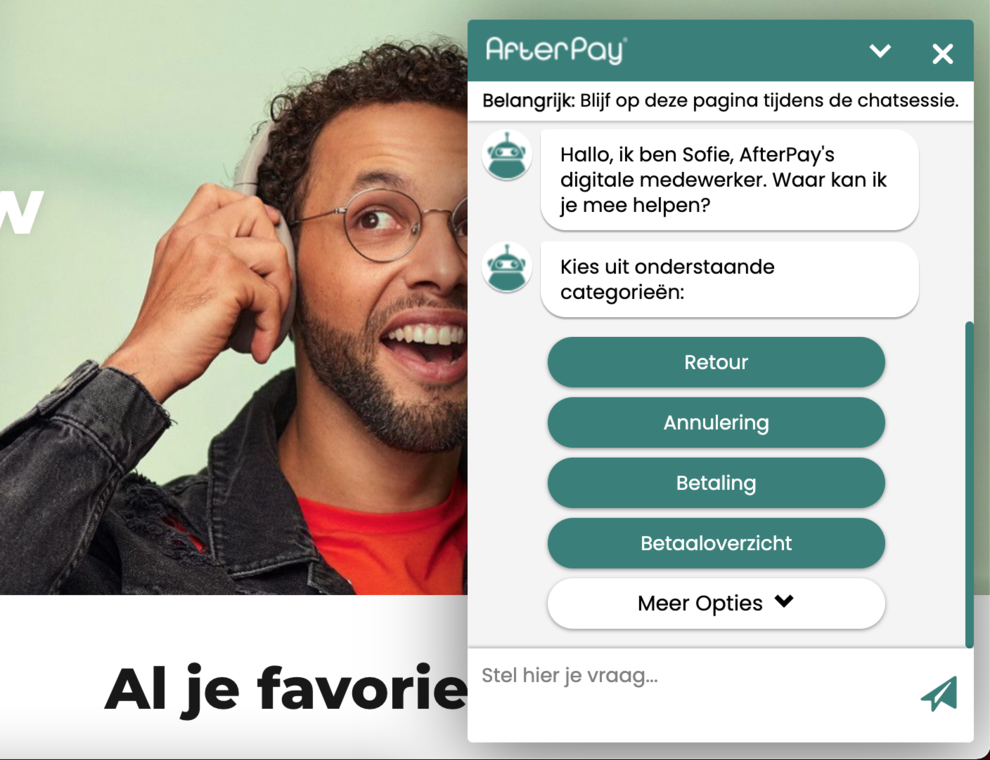 Chatbot
.
To offer the needed support to AfterPay's customers, we've integrated the Enterprise bot; a chatbot that helps optimise customer contact. Using input from Google Analytics, AfterPay constantly expands the chatbot's range of answers. Entering a hint or a brief summary is enough for a full response. This integration has lead to many satisfied customers and a quick and helpful response time. A chatbot recognizes patterns in questions, which enables it to answer quicker and more to the point. As the knowledge of the chatbot grows, the AfterPay customer has a quicker and more complete answer to their questions.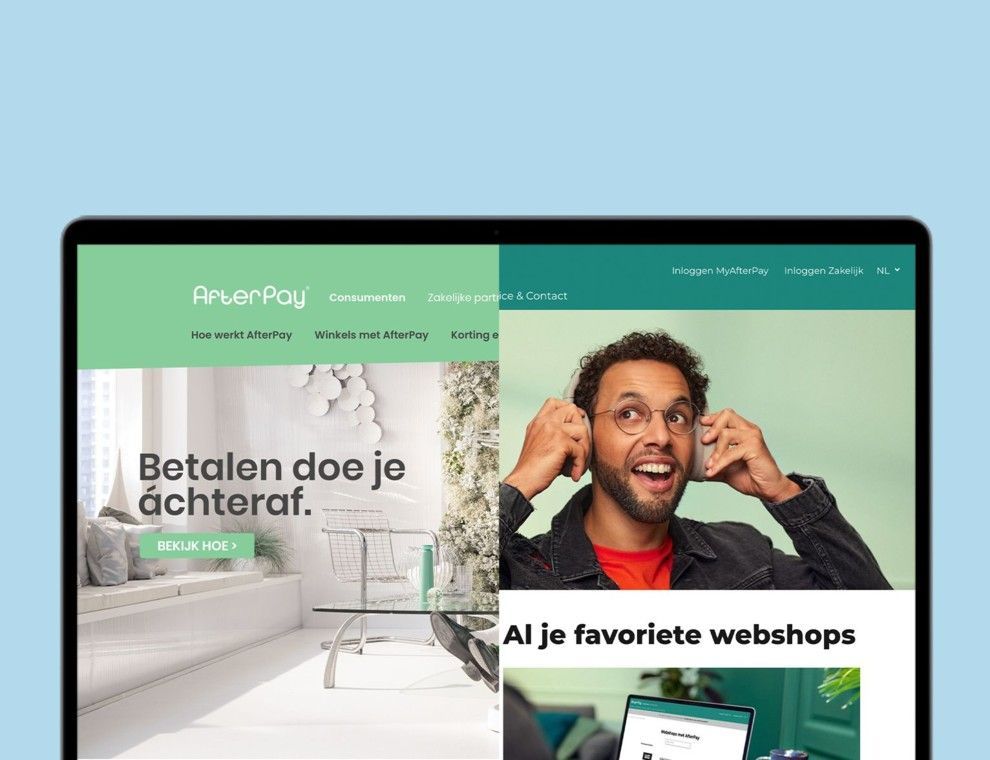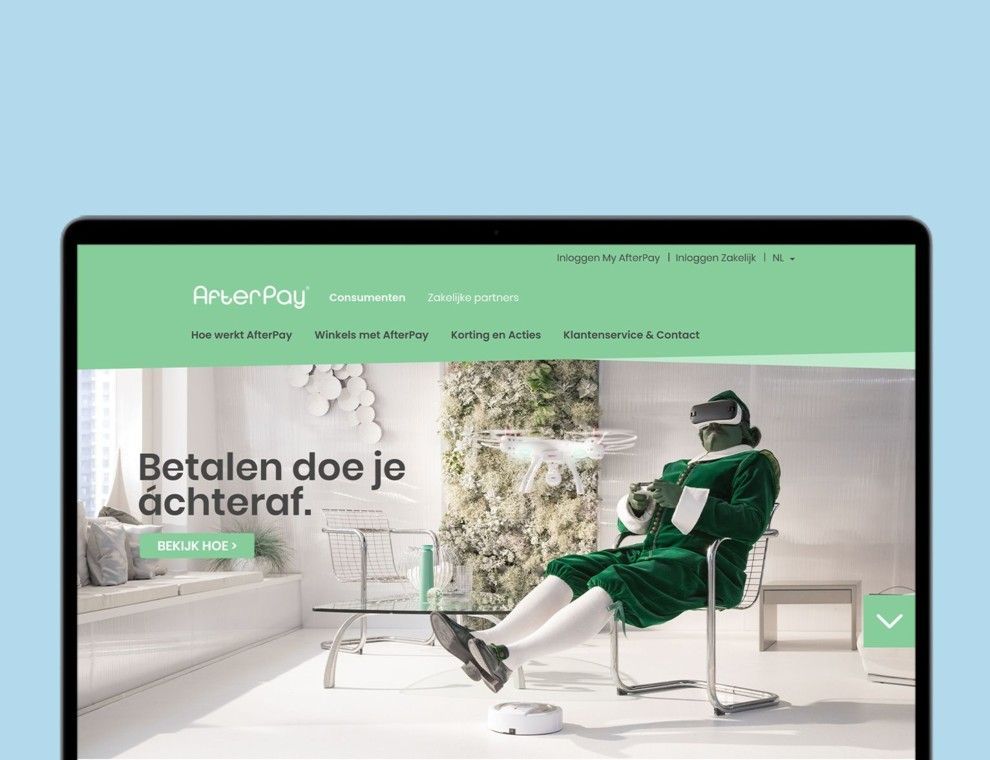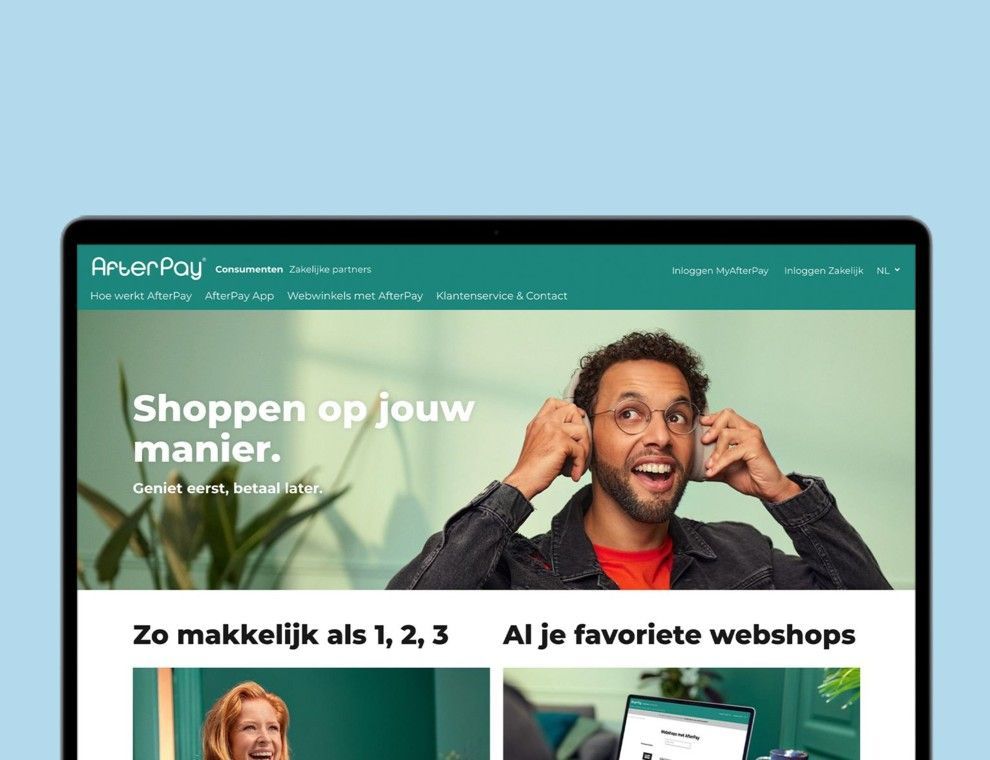 Consumer-focused
and

mobile-friendly

!

To make the website more focused on the consumer and have it optimized for

mobile

, we got the opportunity to redesign AfterPay's website. With this redesign, we gave the website a new look, made the merchant and consumer-side of the website more in sync with one another, created new content blocks, simplified the navigation to the merchants, and organized the FAQ page. We've got to admit it: the result is definitely there!

Discover Online Freedom
!
Get in touch with us using the meeting planner below.