Batcher
.
Batcher is a batch-editing Extra for MODX Revolution. It allows you to perform powerful actions on multiple resources, in order to save you some time. Download it here.
Free Extra
This is a free extra and the code is publicly available for you to change. The extra is being actively maintained and you're free to put in pull requests which match our roadmap. Please create an issue if the pull request differs from the roadmap so we can make sure we're on the same page.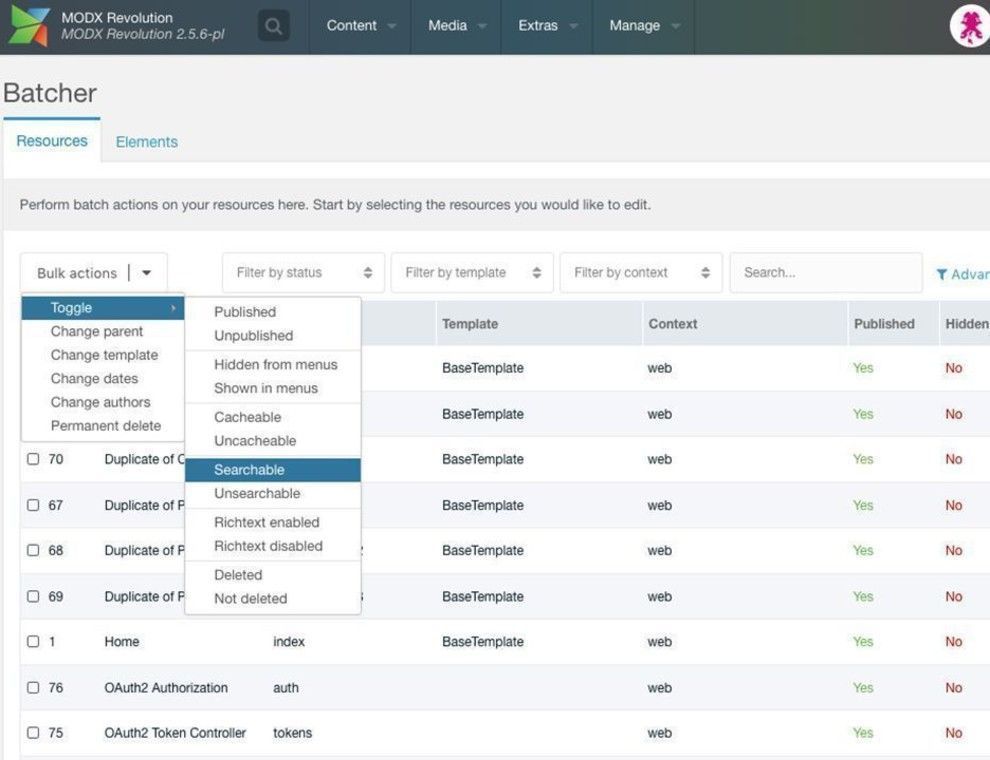 Functionaliteiten
.
Batcher 2.0 is a feature and bugfix release. Sterc has taken over maintenance of Batcher in order to keep it stable and add a feature every now and then.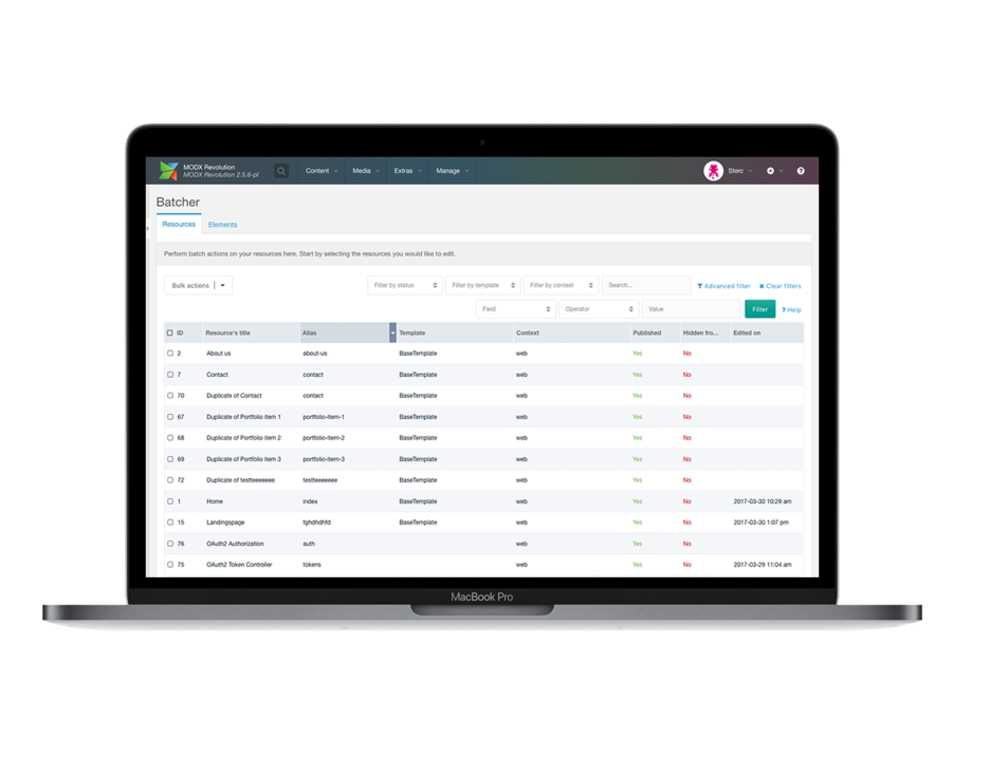 What's new
?
An advanced filter option is added to the Resources tab
An empty value is added to the template filter combobox
Content filtering is now possible
The Templates tab is replaced by the Elements tab
The functionality to change TV values is removed
Dutch translation was added
Would you like to learn more about Batcher?